KAREN B. SONG (Co-Creator, Producer & Director) began her 20-year career in the entertainment industry producing and commissioning music albums on major labels, TV programs, and music videos, working with artists ranging from Madonna, Beyoncé, Bono to Missy Elliot & Patti Smith, and some of the most influential music video directors. She continued on to live events through a span of production, development and marketing roles, working with the likes of Ricky Martin, Britney Spears, Alicia Keys & the VH-1 Fashion Music Awards. She's also provided various media and production services for countless non-profit organizations and their live events, such as GLAAD, Astraea, The Sister Fund, Red Hot Organization, and Keep a Child Alive. She was the Associate Producer on the star-studded TV programs and music albums "Ain't Nuthin' But A She Thing" (Polygram Records/MTV Worldwide) and "Inner City Blues: The Music of Marvin Gaye" (Motown Records/MTV Worldwide); and was the Director of the Music Video Department at Elektra/Warner Bros. Records. Her stint in theater includes being a member of the HB Ensemble and working with Tony Award-winning Director Jack Hofsiss. A body of short plays she wrote, "Love and Other Natural Disasters," was produced at the Manhattan Repertory Theater. As a film/video Director & Producer, she's directed various music videos, narrative shorts, documentaries, and worked with the advertising industry's top agencies in commercials, branded content, radio ads & live events media (ie. American Express, Verizon Wireless, Mini-Cooper/BMW, VICE). She has recently completed a music video & documentary short for Meshell Ndegeocello's latest album release, "Comet, Come to Me" and has narrative feature film and TV projects under various stages of production & development. Some of her work can be found at www.singasongproductions.com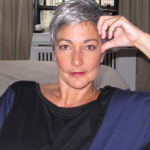 WANDA ACOSTA (Co-Creator & Producer) is a stalwart icon in lesbian nightlife in downtown New York. The creator and co-host of Sundays at Cafe Tabac, she has been creating and producing events in NYC for over 15 years. She was an owner of WonderBar, Starlight, and Clubhouse in Manhattan's East Village. She also hosted and curated, events at Bar d'O, The Box, Angels and Kings, BLVD, Liquids, NYC, Clit Club and others. She has worked with a diverse range of clients and media, including The New Festival (New York Gay & Lesbian Film Festival), Mix NYC (New York Gay & Lesbian Experimental Film/Video Festival), The L-Word/Showtime Networks, Miramax Films, Tribeca Film Festival, Twist/Columbia Records, fashion/art magazine Visionaire, and non-profit organizations such as GLAAD, Empire State Pride Agenda, Astraea Foundation, Hetrick-Martin Institute and the LGBT Center. In collaboration with Electric Sheep Co. and L-Word/Showtime, Wanda developed a queer dance event, an experimental simulcast on secondlife.com, an online virtual world. She also published Tulip, a free quarterly pocket-zine for women. For the past five years, she has been the music director and dj for CUBA!, a rotating dance/live music weekly event in NYC. Her events have been featured and tweeted in New York Magazine, New Yorker Magazine, Harper's Bazaar, Time Out, New York Post, New York Observer, Out Magazine, The Advocate, ourscenetv.com, l-word.com, and throughout the blogosphere.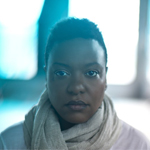 MESHELL NDEGEOCELLO (Music Composer—Original Score) is an American singer-songwriter, bassist, vocalist, composer & producer. Her music incorporates a wide variety of influences, including funk, soul, hip-hop, reggae, jazz and rock. She has received significant critical acclaim throughout her career, and has had ten career Grammy Award nominations since her highly acclaimed breakout album "Plantation Lullabies" in 1993 when the world took notice of her when Madonna signed her to her newly created, highly anticipated Maverick Records. She has made key contributions to film & TV soundtracks including Batman & Robin, Love Jones, Talk to Her, How Stella Got Her Groove Back, Love and Basketball.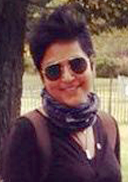 LISA BINASSARIE (Co-Producer) produced the feature film, "Through Dead Eyes." She was post-production supervisor on The Gordon Elliott Show and Bear in the Big Blue House, production coordinator on various music videos at VH1. Currently Lisa is the managing director at Consulate, a high-end post-production studio for advertising agencies dealing with beauty and high end fashion luxury brand commercials and branded content.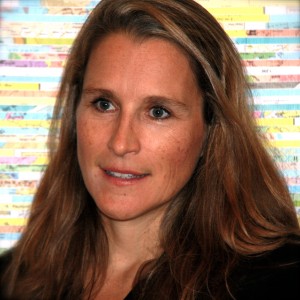 CATHERINE GUND (Co-Producer) is an Emmy-nominated producer, director, writer, and organizer. Her media work focuses on arts and culture, HIV/AIDS and reproductive health, the environment, and other social justice issues. Gund has successfully raised funds for several theatrically released documentary & television broadcast feature films. Her films – which include Born to Fly, What's On Your Plate?, A Touch of Greatness, Motherland Afghanistan, Making Grace, On Hostile Ground, and Hallelujah! – have screened around the world in festivals, theaters, museums, and schools; on PBS, Discovery's Planet Green, and the Sundance Channel. Gund's most recent project, Born to Fly, pushes the boundaries between action and art, daring us to join choreographer Elizabeth Streb and her dancers in pursuit of human flight.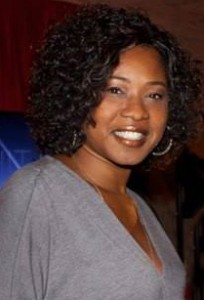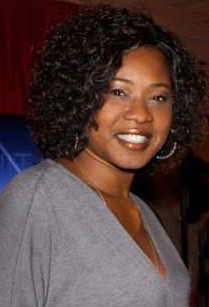 TAJAMIKA PAXTON (Co-Producer) Tajamika Paxton's creative career has included positions in film, television and music. She was the head of Forest Whitaker's SpiritDance production company for three years. Alongside him, she produced two feature films, the Fox 2000 comedy "Chasing Papi" and the award-winning independent film "Green Dragon." She was an MTV Films Executive, supervising "The Wood" and serving on the development team for "Election" and "Varsity Blues". She managed acclaimed recording artist Meshell Ndegeocello during her Grammy nominated second album and was also an Associate Producer on Star Jones' first TV show. Taj's writing was published in the groundbreaking collection of essays edited by Rebecca Walker entitled What Makes A Man: 21 Writers Envision the Future.